Everything you need to know about a Volvo 850 AWD (canada edition)
10-31-2011, 12:29 PM
---
the proper springs the rear of a wagon without nivomats are available at the dealer.. i'll get you the part number when i get home later. might run you 100$ each, not too sure.

but i havent tested it yet, and probably wont intill i have to put on my winter tires.. till then im riding low.
12-10-2011, 02:21 PM
Join Date: Sep 2011
Location: Calgary, AB, Canada
Posts: 76
---
12-11-2011, 11:46 PM
Join Date: Sep 2011
Location: Calgary, AB, Canada
Posts: 76
---
Getting back to the rear suspension discussion regarding replacing nivomats + springs with standard shocks + different springs, was there a verdict reached about the appropriate replacement springs?

My car has an 'MM' designation on the production ID plate in position 22 + 23, meaning that it has iPd part number 113905 rear nivomats. They are shot, and I'm not really into paying the $500 plus tax for new ones. The question then is, should I use the iPd #113906 or #113907 rear shocks? And if I replace the rear springs with iPd #115257 ones, will the back end sit lower than the front?
02-22-2012, 10:37 AM
Join Date: Mar 2011
Location: British Columbia Canada
Posts: 11
---
I'm also still looking for an answer about regular shocks and springs to put in my awd, has anyone tried this and if so what parts did you use? I've replaced the nivomats on my car once and the rear end is sagging again, I plan to tow a small trailer with a my trials bikes this summer and would like a stiffer spring setup. Anyone??
02-22-2012, 11:50 AM
---
05-27-2013, 10:22 PM
Join Date: Sep 2012
Location: Canoe Cove, PEI, CANADA
Posts: 7
---
question?, when I recently had my front sway bars replaced due to one being very loose, upon closer inspection from mechanic he seen my rotors on all wheels were rusted, he asked me if I got this rude shuddering effect when applying brakes usually going steep grade and apparently so it was a uncomfortable feeling, was told I had to scrape all 4 rotors and replace them along new brake pads, Mmmm costly how much should I spend on a complete brake job at local garage?
05-28-2013, 09:59 AM
---
09-30-2018, 08:04 PM
97 850 awd 5 spd
---
Originally Posted by
james_caza
There were only 214 1997 855t awd ever made worldwide. Not all of them made it to Canada. There is probably no more than 30 or so left in North America that are in good running condition, this makes them quite rare.

Just curious. Mine came with the factory dog cage and a quick release hitch including two ball hitches and all the wiring. Did all of them come with this?
220.000km
Would lile to sell. In Canada. Only
02-27-2019, 12:30 AM
---
"I found a Euro Spec 850 AWD with a leather/cloth interior, very rare."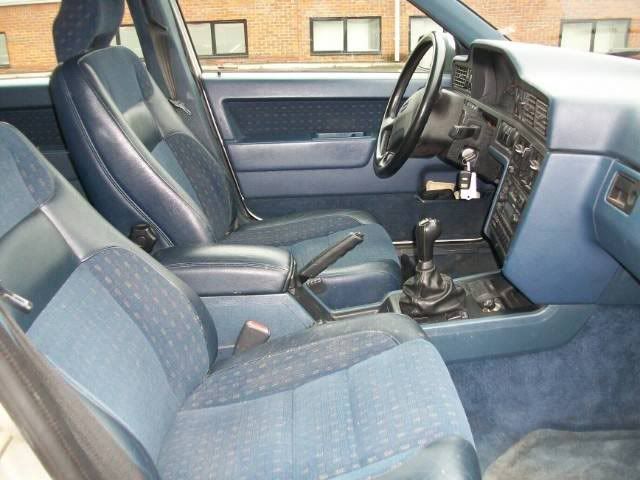 -----------------------------------------------------------------------------------------------------------------------------------------------------------------------------------
I saw these cool seats and really wish I could find some. I just ran into a 1994 Volvo 850 Turbo on copart with these very seats though! I would buy the car for the seats, however, this car needs a broker to bid.
https://www.copart.com/lot/25829459
03-04-2019, 09:06 AM
Join Date: Apr 2013
Location: Ottawa, Canada
Posts: 69
need help with a couple of things
---
One of my nivomats leaked and I am thinking of replacing. I found a place in Ontario that wants 450 a piece.
I think i want to stick with the nivomats as to switch to a spring and shock seems a bit overwhelming for me. Is it easy?
Should i bite the bullet and replace both? So expensive
Also the muffler on the drivers side has a nice hole in it. Where can i source a muffler for this. Is it the same as a 98 v70 xc by any chance?
Thanks guys.
Thread
Thread Starter
Forum
Replies
Last Post
Canada, Over Seas & Elsewhere