jacksonville, fl?
04-03-2014, 12:01 AM
---
Have you joined the Florida Volvo forums. Not too many people on there but it seems like theres a few in the jax area. We have a meet coming up in safety harbor and I know some people are gonna meet up and ride down. Im trying to meet more volvo people in fl. Havent found any in my area and on the autocross track there are none, my moose is the only 4 door
04-03-2014, 05:36 PM
---
In Phillipe park. Posts are slow on there and its looking like at least 20+ really not sure though. A few are bringing some parts, I'll be picking up a few. They have some bahama breeze food, and a bunch of other stuff. My first time going to a meet, but ive been waiting for a meet up there since I missed Eurojam in Orlando. If its any incentive theres a trophy for longest distance traveled to the meet lol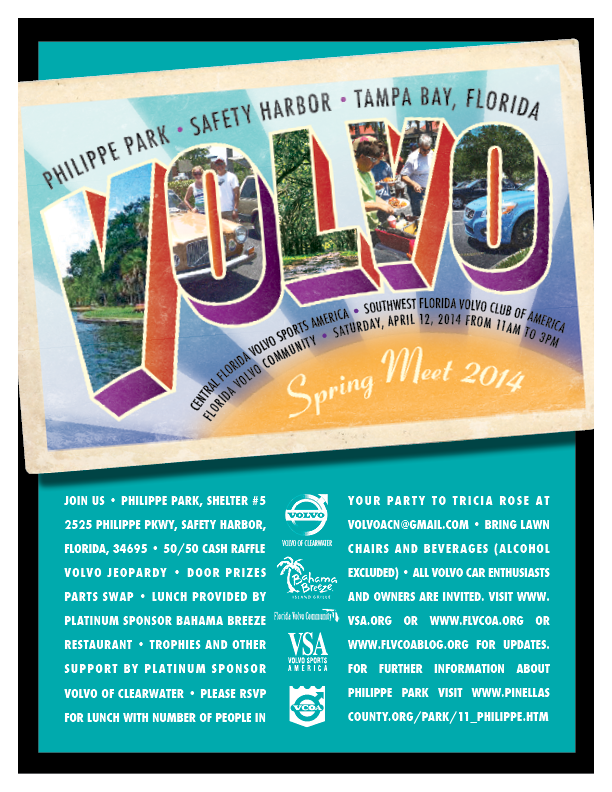 04-04-2014, 02:18 PM
---
just realized i have another meet that morning :/ i took off work for it aha, hopefully someone posts pictures from it so i can see if itll be worth it next time! i joined the florida volvo forum too to keep up with it (: thanks for all your info!