I bought a worn out 98 S70, aka, how these cars can be so expensive so quickly
07-04-2016, 07:03 PM
Join Date: Dec 2008
Posts: 457
I bought a worn out 98 S70, aka, how these cars can be so expensive so quickly
---
I came across a 98 Volvo S70 for sale, 254k miles, turbo with manual transmission. Stock, they make 236hp, 5 speed manual options was rare. I went to check it out and it has non-torn front seats!!! The car was sold with an engine with dead cylinders and I have a working engine at home, so that is not big deal to me. I was told the car have its clutch changed a few years ago, there were also around $1800 worth of receipts of radiator change, struts change, brakes, and etc done few months ago. After a short negotiation, car was mine. Plan was to fix it up and sell it for profit.
After I took everything apart, here is what I found:
Has two dead cylinders on the engine.
Clutch disc worn to the rivets (factory 254k clutch, most likely)
Leaking heater core
All vacuum hoses have cracks
All torn boots on CV shafts
All torn boots on ball joints
Motor mounts are all broken, yes all 5. Transmission mount is ok.
Steering wheel light tan leather is worn to grey
Arm rest skin is all cracked
Rear main started to seep a little
Exhaust gasket are all in pieces
8 rivets are missing on the front mud flaps
Wire plastic insulation crumples when you touch them
A/C clutch gap is at .6 mm
Cracks on the coolant surge tank
PCV system is plugged
Hand brakes adjustment is way off, due to one side brake shoes have no meat
Dead fuel pump
ABS / Trac light
Turbo coolant hoses are old and worn
Dual mass flywheel is worn
Volvo heater hose junction came apart when I undo the heater core hoses
Stock fuel filter
Both shifter bushings broken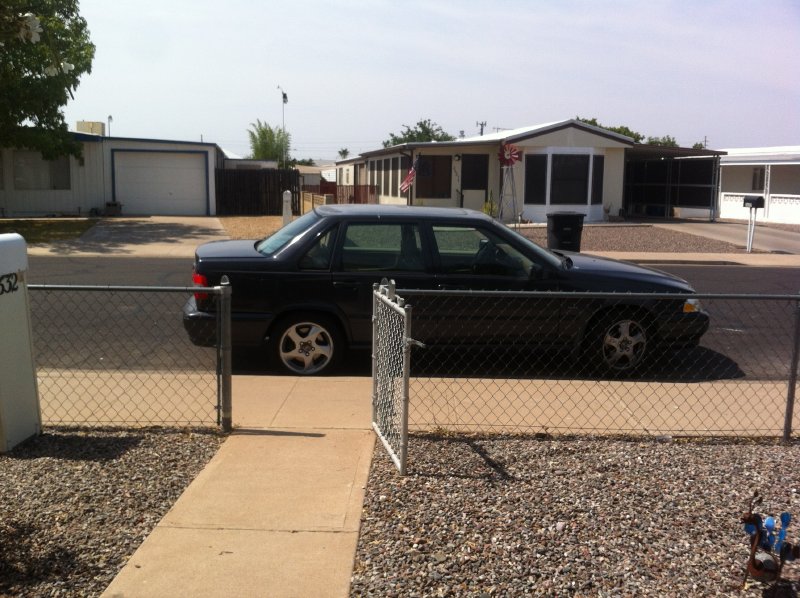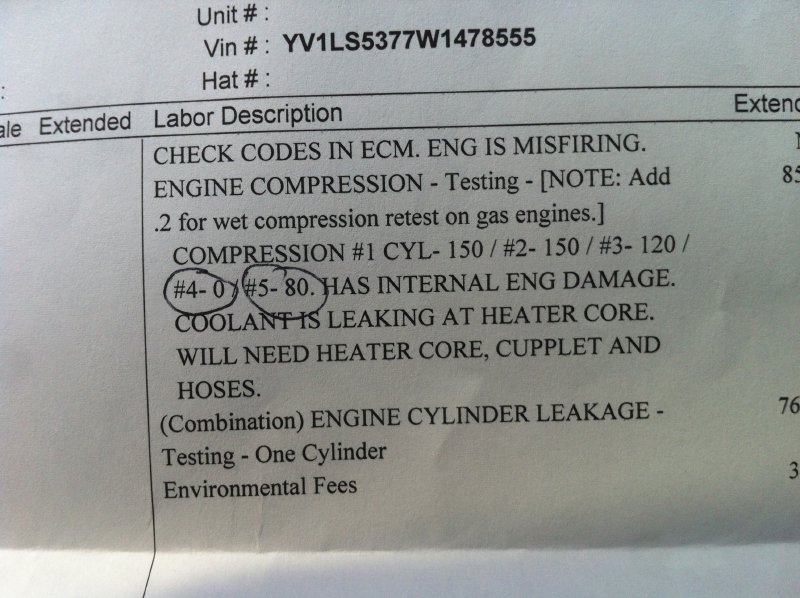 See the shiny rivets? The disc is worn down to the rivets!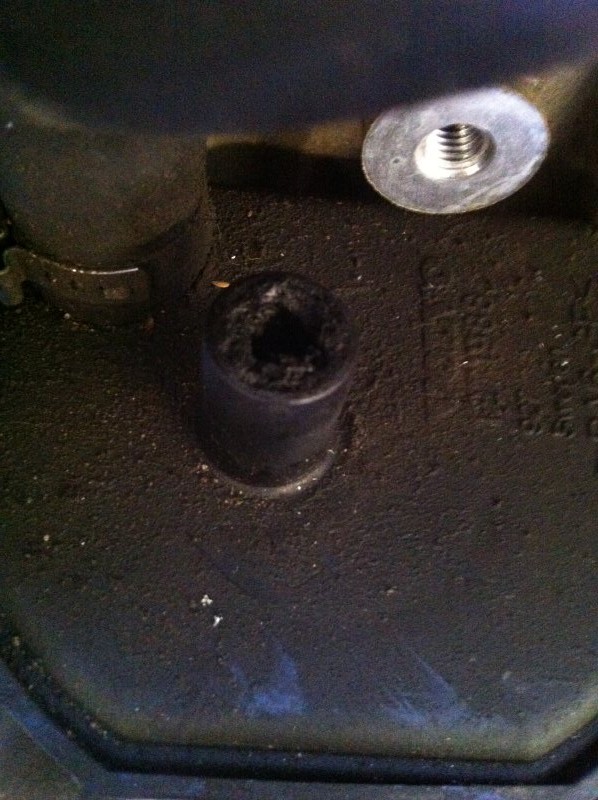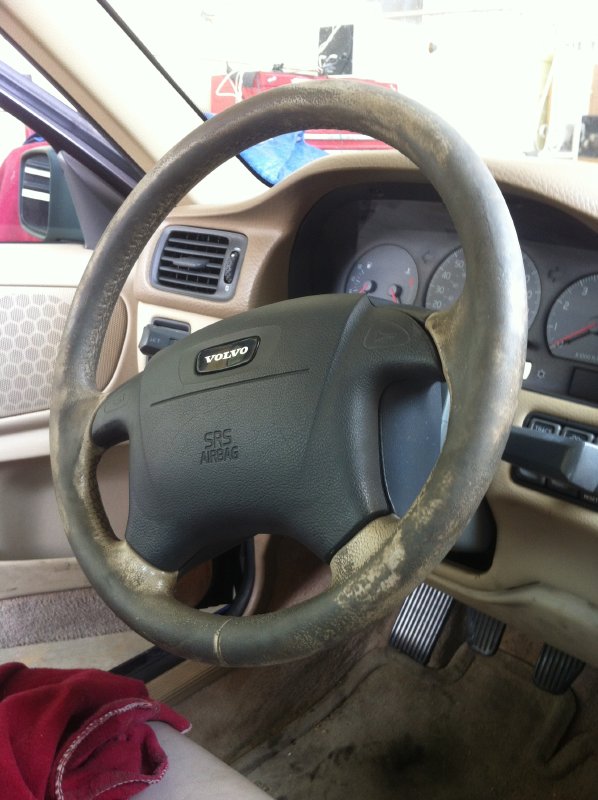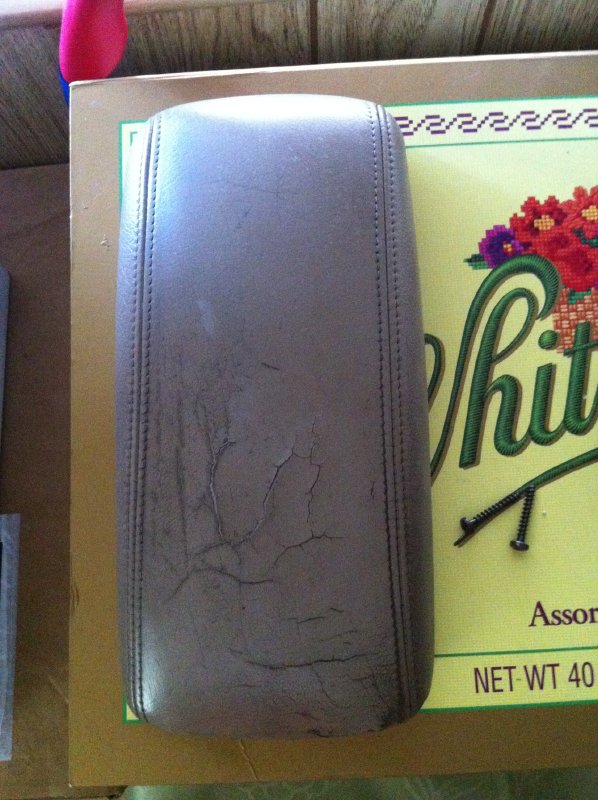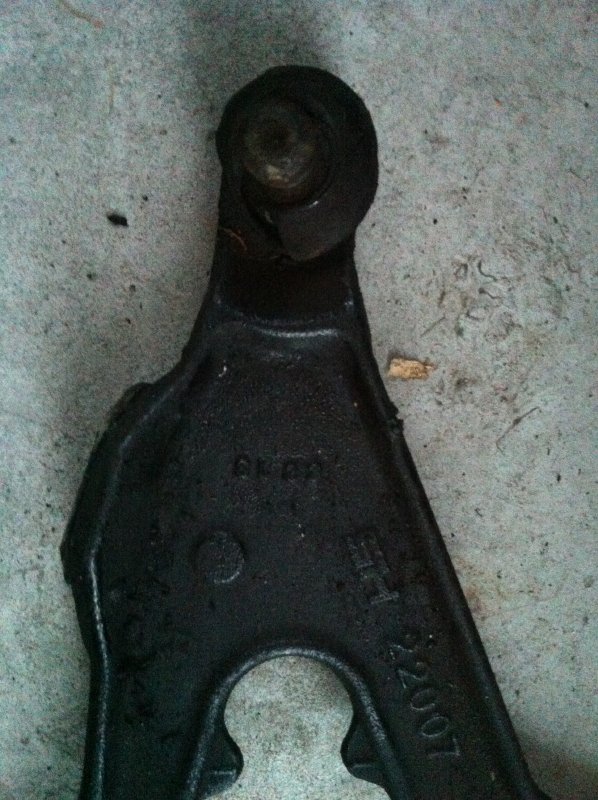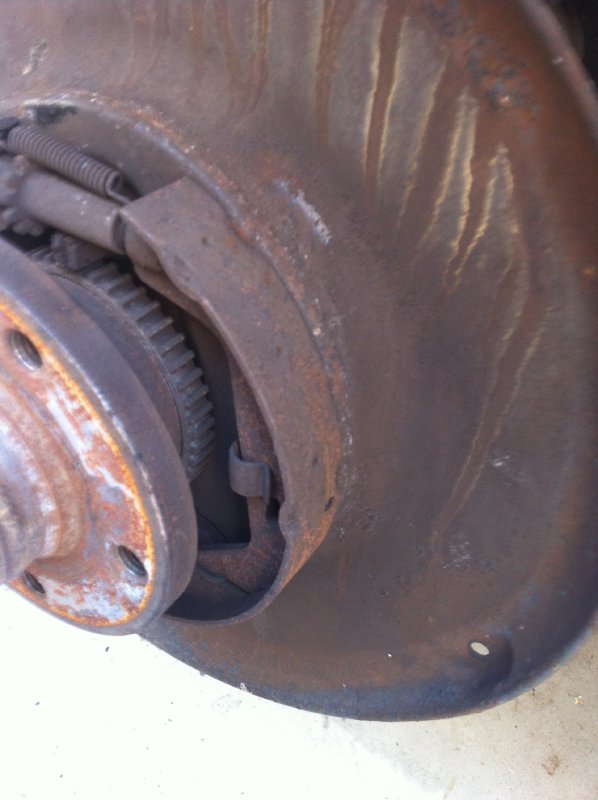 ---
Last edited by tryingbe; 07-04-2016 at

07:07 PM

.
07-04-2016, 07:04 PM
Join Date: Dec 2008
Posts: 457
---
Plan was to change/upgrade the below
Newer engine with 142k miles, change cam seals, both front and rear main seals, change intake/exhaust manifold gaskets
Single mass flywheel conversion and R 240mm clutch.
New heater core with heater core hose conversion
New silicone vacuum hoses
CV shafts with good boots
All new OE engine mounts
Vinyl steering wheel
Re-skin arm rest
Put in new rivets for the front mud flaps
Wireloom and tape all wires
Re-gapped the A/C clutch gap to .4mm
Change the coolant surge tank
Change PCV system and upgrade the hose
Put in new hand brake shoes
Put in new fuel pump
All new coolant hoses
New fluids for everything, oil, brake fluid, manual trans oil, and coolant
New o-rings for the engine oil cooler hoses
Engine out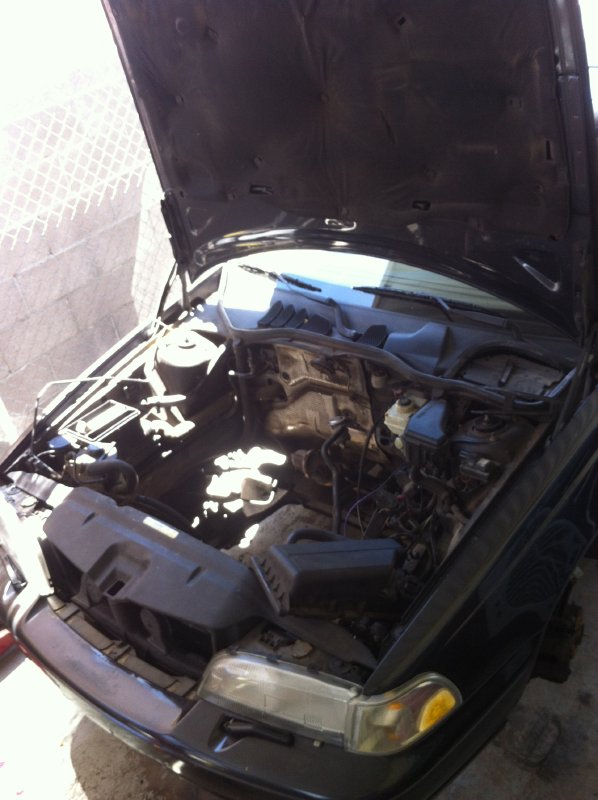 Old engine and new engine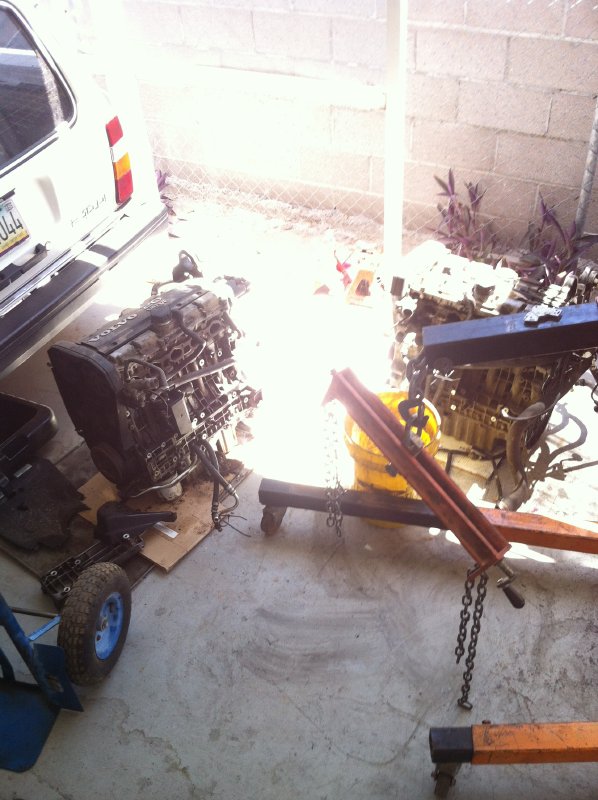 New Aisin timing belt kit with Aisin waterpump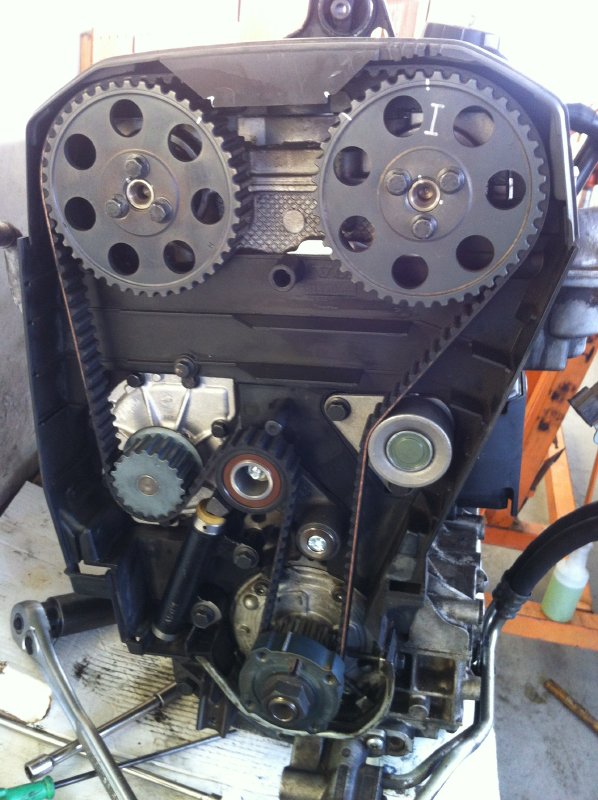 Changed to single mass flywheel so save $150 - $200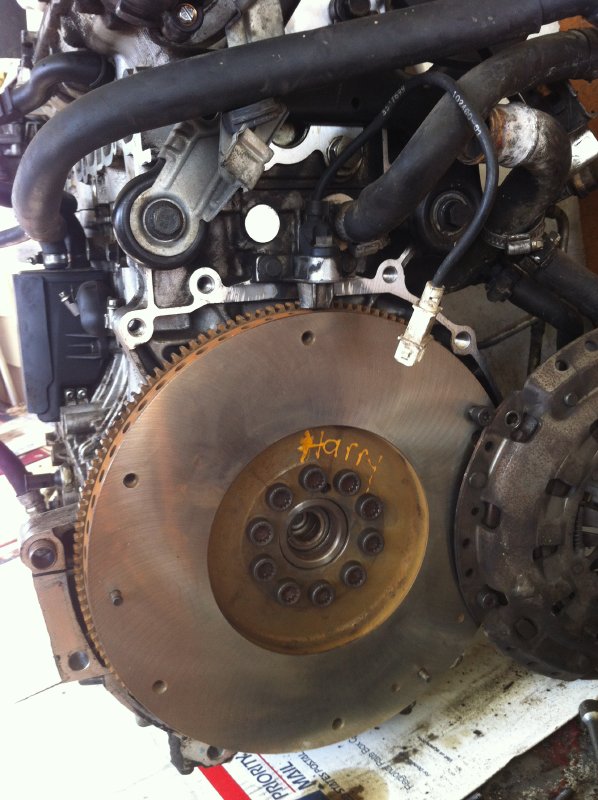 240mm R clutch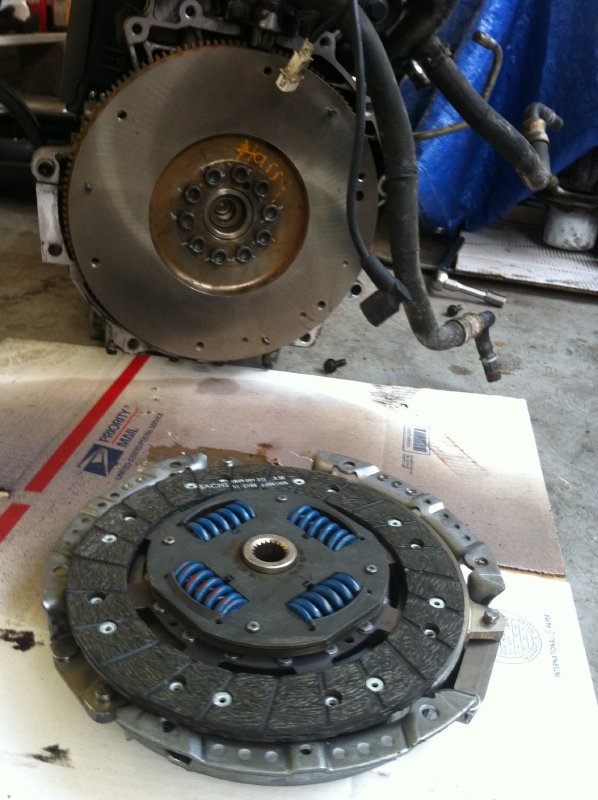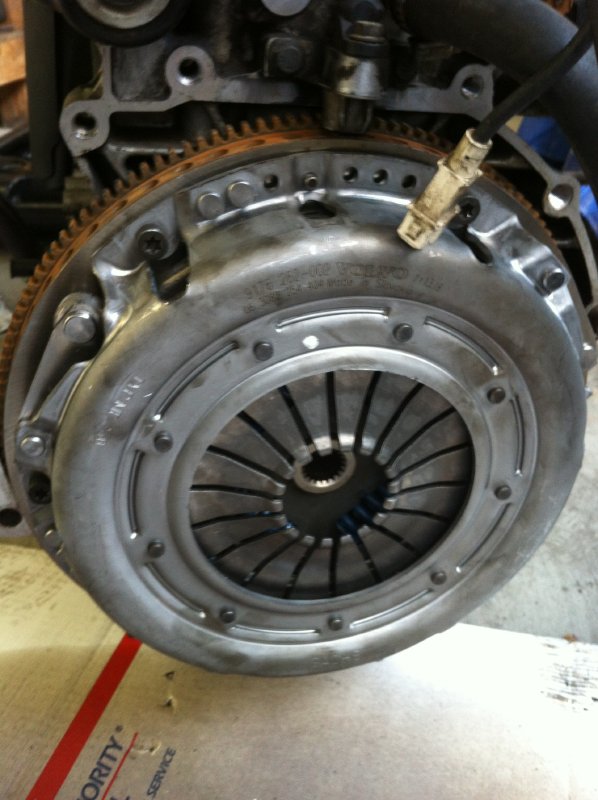 New style exhaust gasket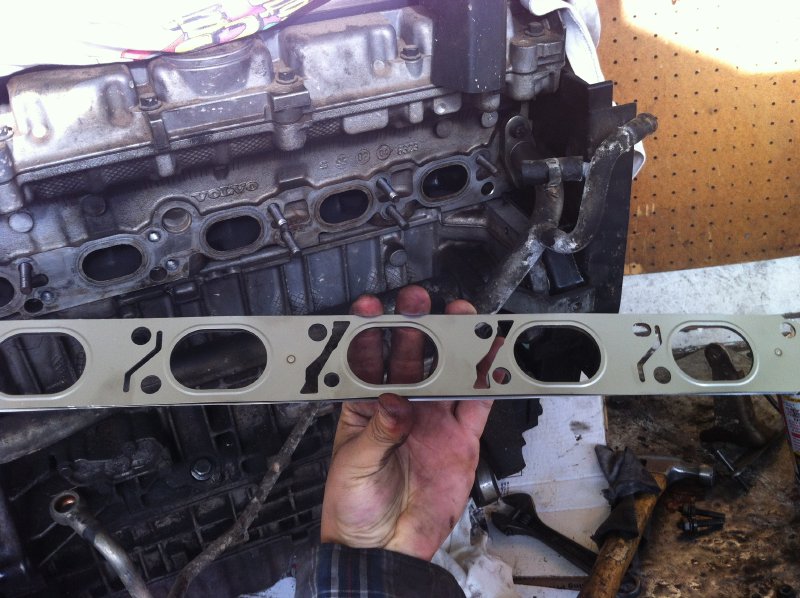 New engine in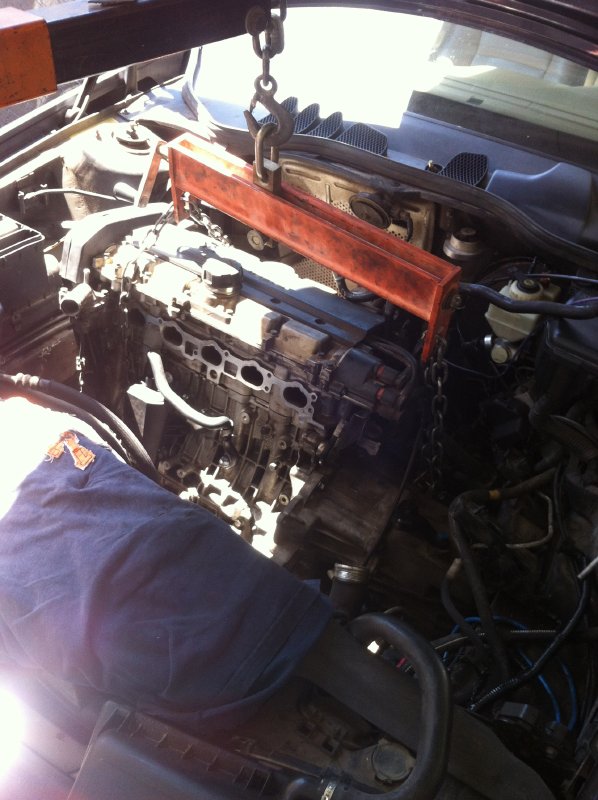 Almost ready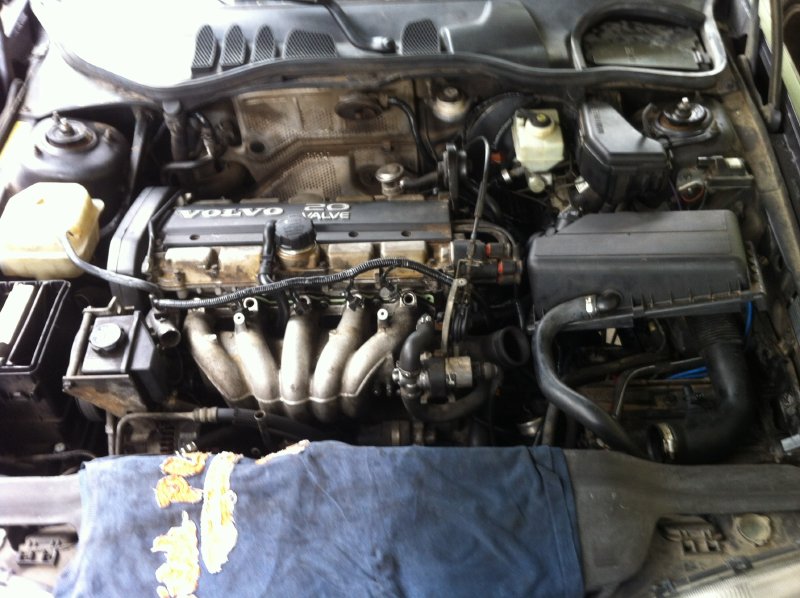 Ready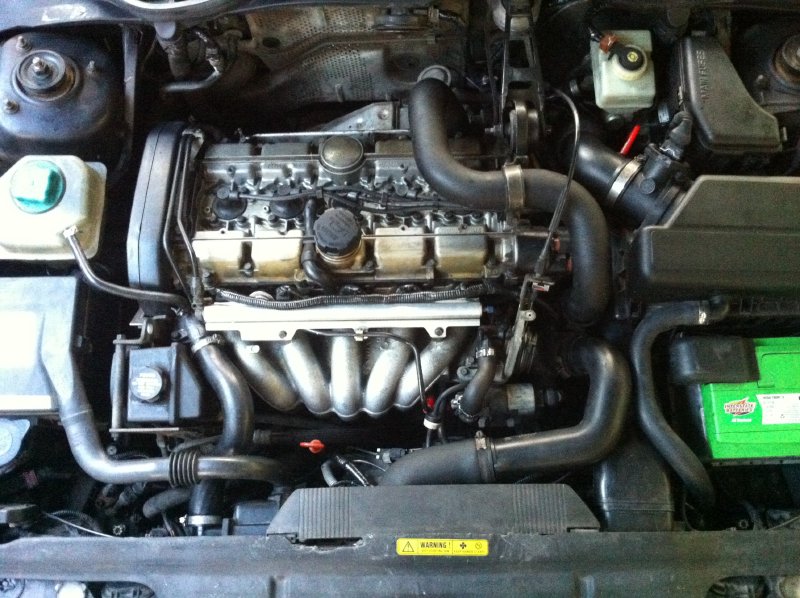 07-04-2016, 07:05 PM
Join Date: Dec 2008
Posts: 457
---
Newer brake shoe and adjusted the e brake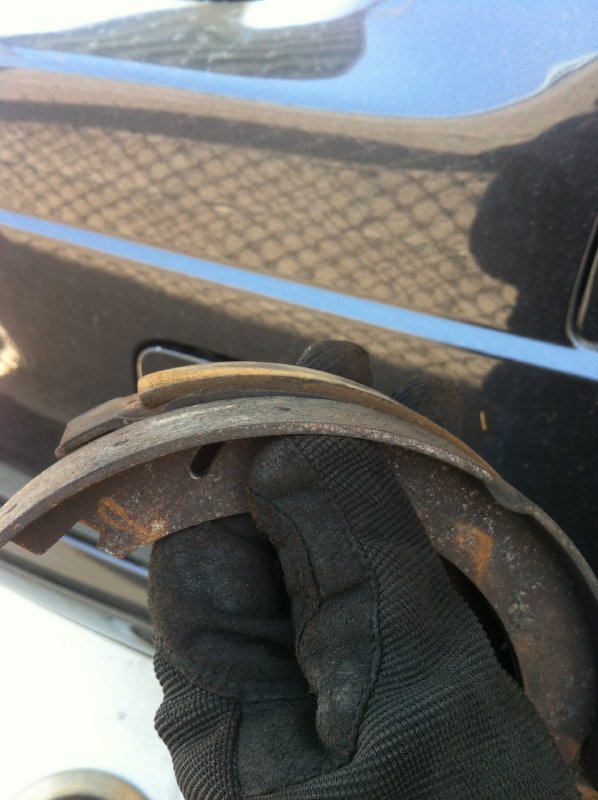 New armrest skin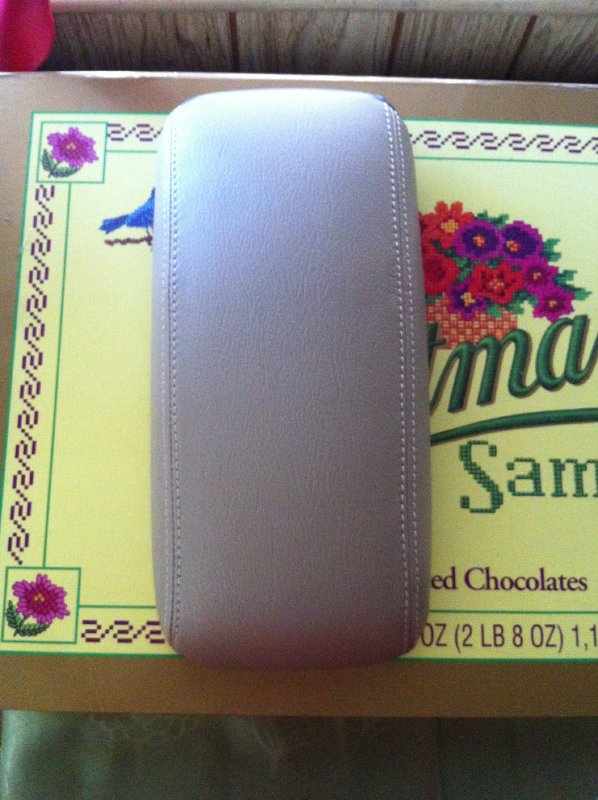 Interior done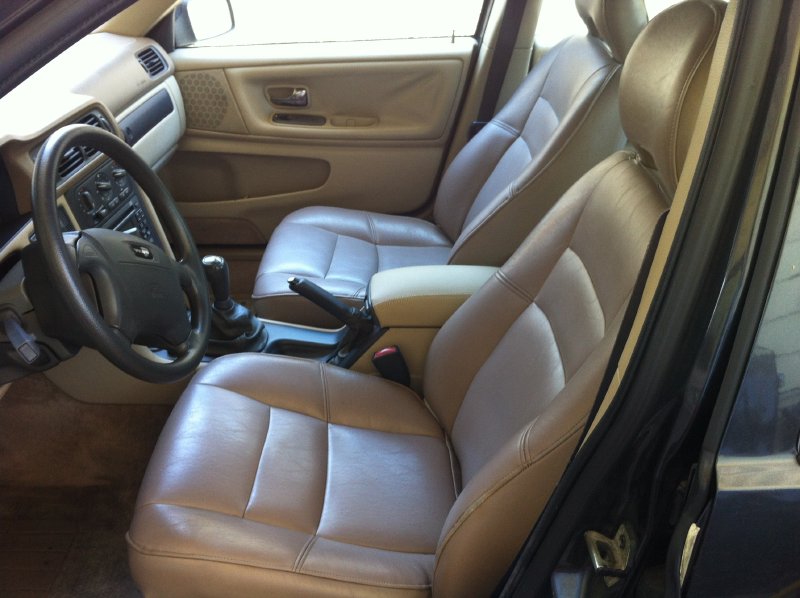 Newer steering wheel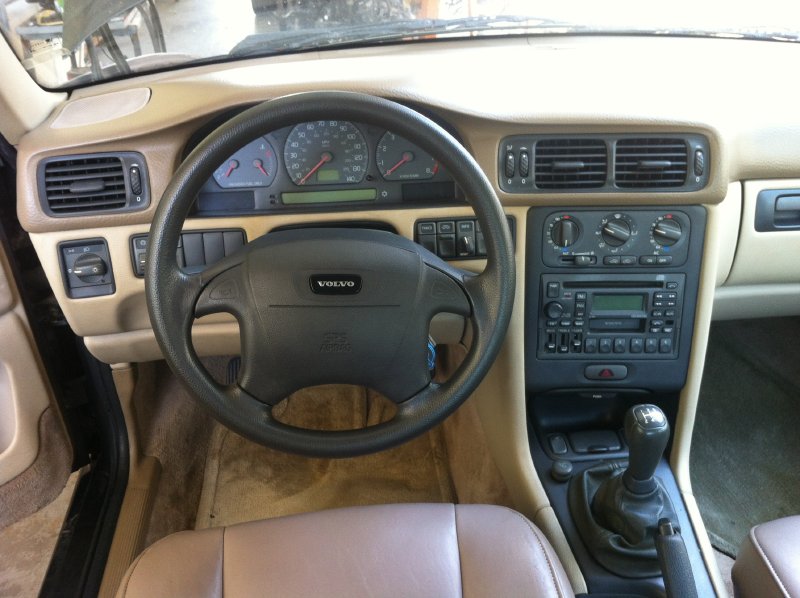 A/C works!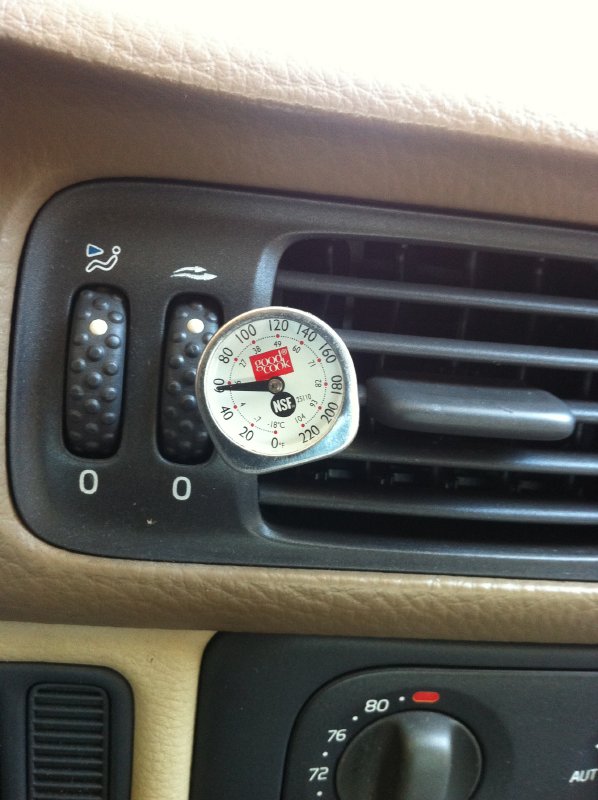 18 years is a lot of tolls on parts, and they seems to all worn down to nothing at the same time. This is how things can get so expensive! I expected to do maybe 80% of the work that I've done, and I was definitely expecting to see a newer clutch in there instead of a 254k original Volvo clutch. I was not expecting the fuel pump to be dead, nor that there was no meat on one side of the brake shoe.
The moral is, when work claim is made, unless the seller have the receipts of the work done, expect the work not done.
I finished up late afternoon few days ago and drove the car for 3 miles today. A/C and the transmission works flawlessly.
Abs/trac light came on after I got the engine running, common issue for these cars. Solder joints needs to be re-solder, bad news is that the unit on the car is already re-solder by someone, that means I need to get a new one and solder it myself.
07-04-2016, 07:05 PM
Join Date: Dec 2008
Posts: 457
---
Saturday, I went to junkyard to get a better looking seatbelt, a master windows switch, and ABS module.
Today, I put in the new seatbelt and windows switch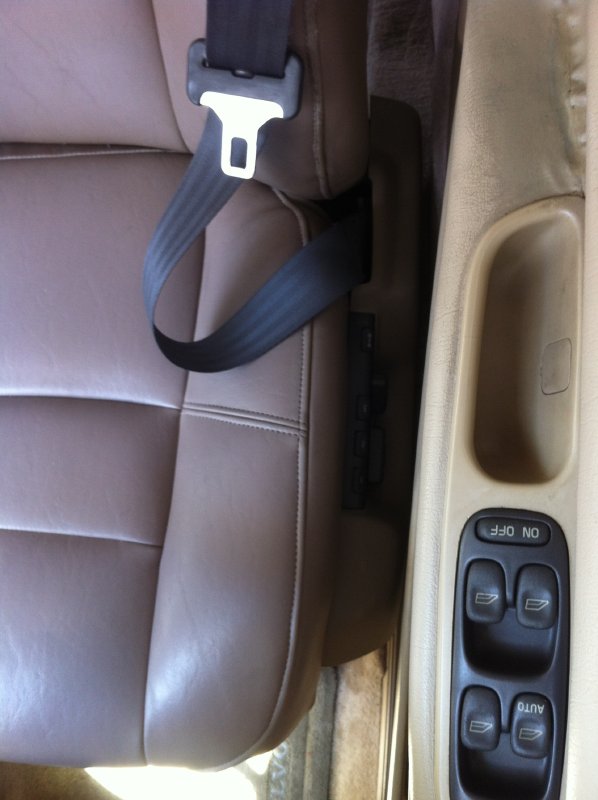 Someone failed at repairing the ABS module.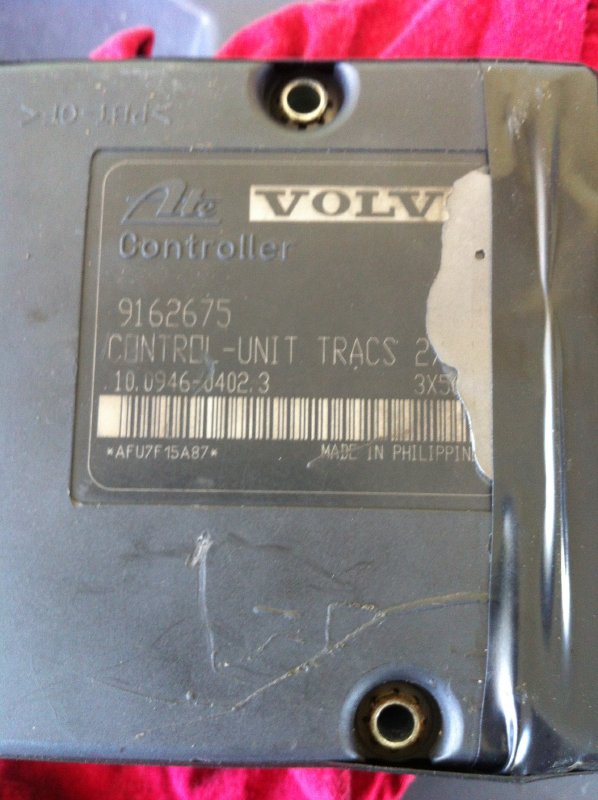 Open up the NEW ABS module and redo all the soldering.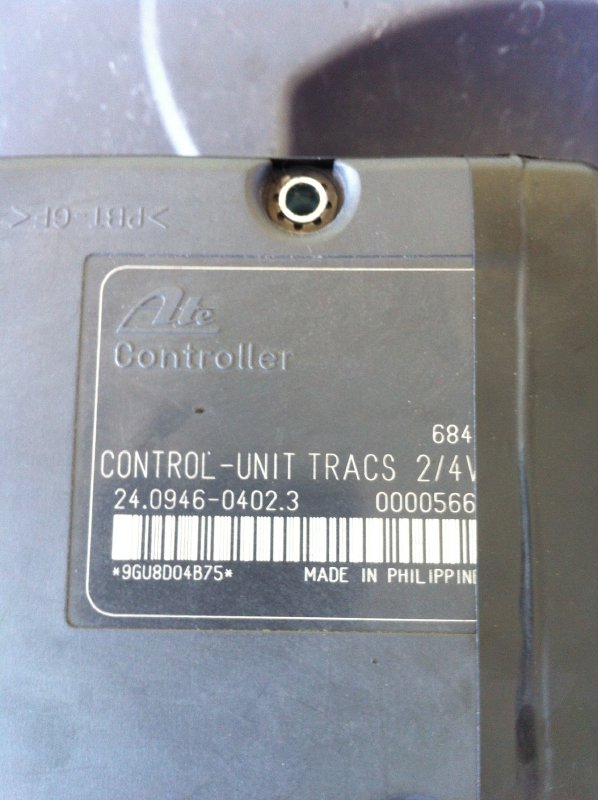 Fixed the ABS/TRAC lights!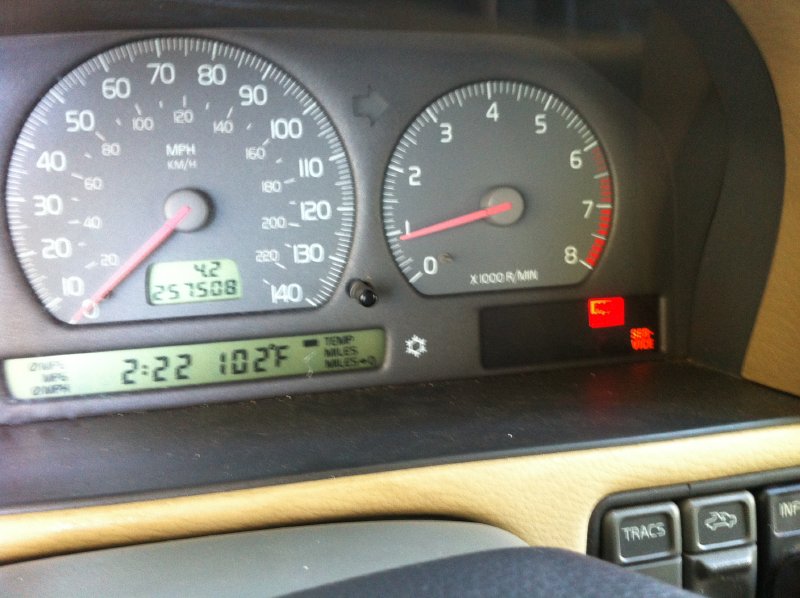 Found both shifter bushings are broken!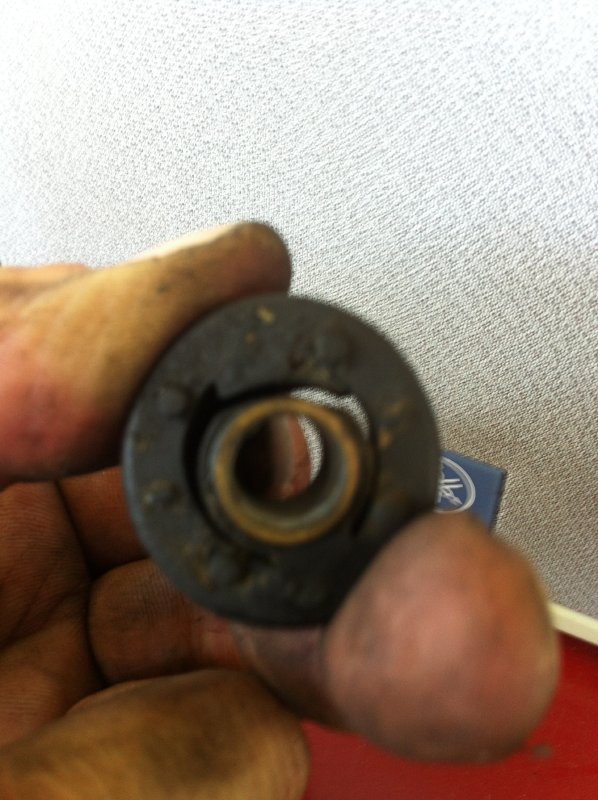 Homemade bushings to the rescue! 5/8 heatercore hose, 5/16 silicone hose, and stock bushing sleeve in the center with a bracket preventing the cable to come loose.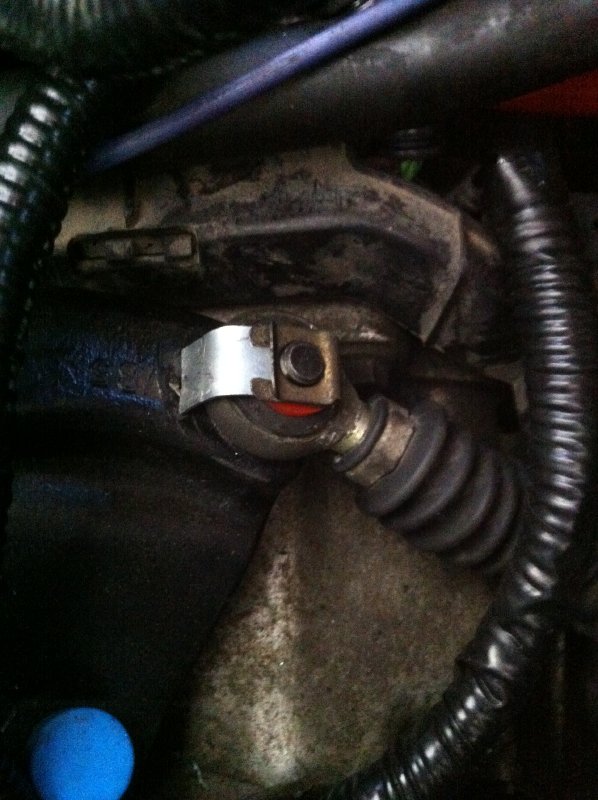 Had to put in a spare 850 info switch, the S70's switch came apart when I touched it.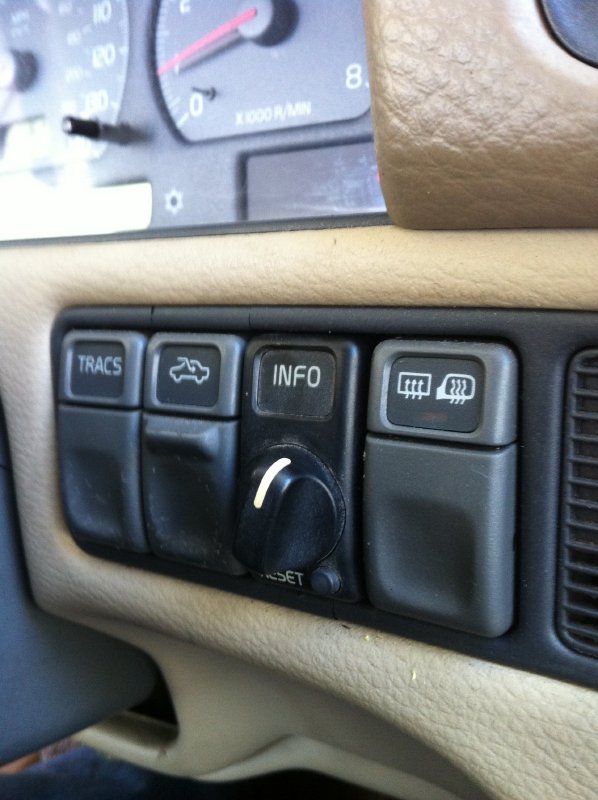 All I have left is finish the coolant flush and fill it with coolant.
07-04-2016, 07:06 PM
Join Date: Dec 2008
Posts: 457
---
Today was the last day working on the car! Changed the fuel filter, filled it up with coolant and changed the spark plugs.
Total working hours was 73.25.
Buyer should be showing up tomorrow with cash.
Looks like a stock filter.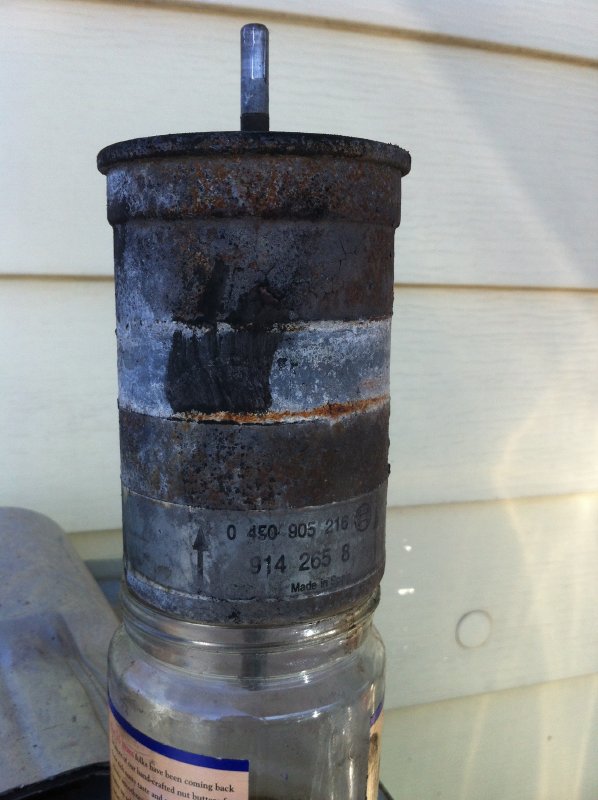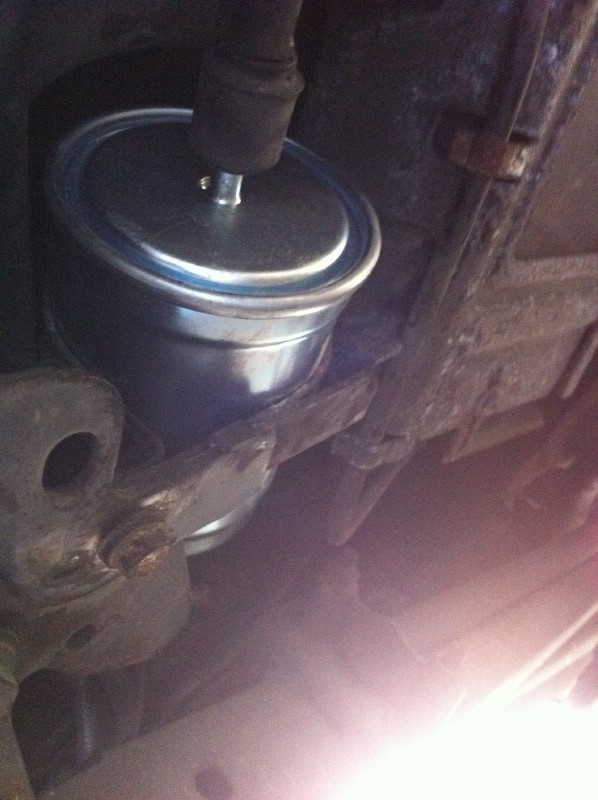 07-18-2016, 12:34 PM
---
Sounds like that poor car gave it`s all to the previous owner(s), but she`s lucky you found her. Let`s hope the news owner wants to baby it from now on. I`ve got a 2000 S70 GLT similarly abused. Has a nice rod knock among numerous other issues. just want to fix it up to drive. Not a lot of Volvo experience here. Can you do rod bearings in the car?
07-18-2016, 01:58 PM
Join Date: May 2012
Location: Kingsport, TN
Posts: 1,513
---
Sure. There is a little doodad on the frame that you might need to bend but otherwise pretty easy to get the pan off. (This doodad is probably used to drag the car along the assembly line). You might want to start a new thread.
08-19-2016, 10:18 AM
Join Date: May 2012
Location: Kingsport, TN
Posts: 1,513
---
Thread
Thread Starter
Forum
Replies
Last Post