jacking up volvo v70 AWD
01-24-2019, 06:00 PM
Join Date: Jan 2019
Posts: 1
jacking up volvo v70 AWD
---
In the four years i've owned my volvo v70, I haven't had a flat until today. I've changed a thousand flats but the jack for this car looks slightly different and seems to be intended for an attachment up on the front end somewhere (according to the manual). It doesn't even fit the bar on the side between the wheels, so I don't know what I would do if I was stranded somewhere. I should've prepared. Where is the contact point for this jack? any help would be appreciated! I've attached a photo of the jack.
thanks,
Josh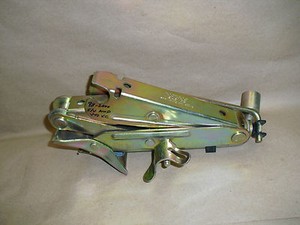 01-25-2019, 04:25 PM
Join Date: Mar 2012
Location: Ridgefield, CT
Posts: 4,678
---
what year is or V70? If its the older model, the jack should have a U shaped receiver that fits the bar on the jack point under the rocker. I'm wondering if you are missing a piece or somebody put the wrong jack in the car?
Thread
Thread Starter
Forum
Replies
Last Post